Screenshots
Version 1.1.7 GOPchop
New preferences dialog
Version 1.1.3 GOPchop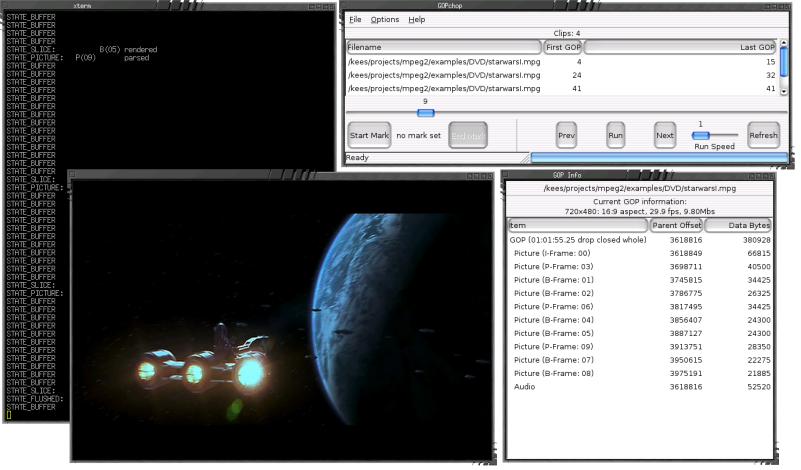 Top right is the main gopchop window showing the GOP sequences for the movie. Info about the currently playing GOP is displayed in a window to the right.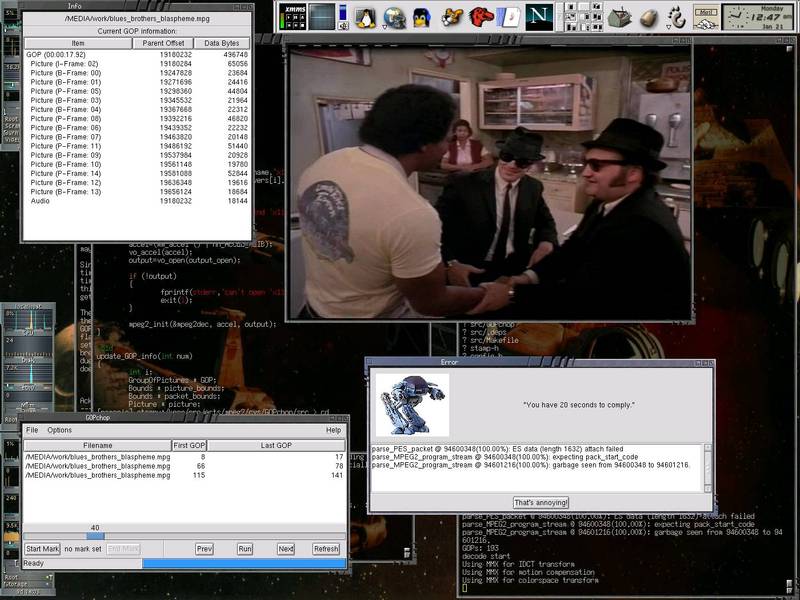 Main window is at bottom left, and an error message has popped up at the bottom right. "You have 20 seconds to comply!"
gtkspu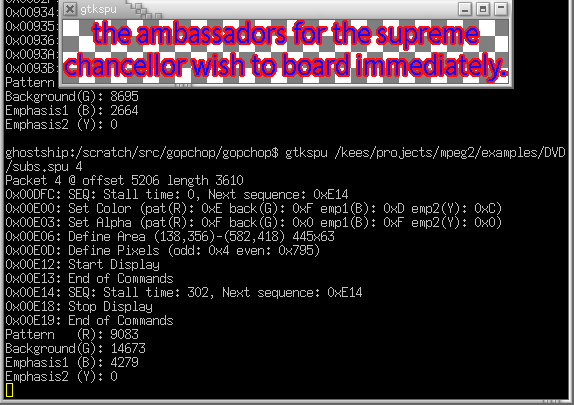 This shows one of the subtitle SPUs from the Star Wars Episode I DVD.